Oppo Find X touted to have a 93.8% screen-to-body ratio
This might be the closest thing to a futuristic "all-glass" smartphone.
Ever seen those movies where they swipe stuff on virtual displays projected mid-air? Cool, huh? Well we're not there yet but Oppo's latest attempt to produce a phone with almost zero bezels that it seems like you're holding just the screen itself. Featuring an industry-first 93.8% screen-to-body ratio, the Find X is an amazing feat of engineering considering the amount of electronics they have to cram in any modern smartphone.
Ben Geskin, a Latvian 20-something who made quite a name for himself for leaking information on the iPhone 8, took to Twitter recently to reveal Oppo's latest masterpiece to the general public. This is a couple of days ahead of the Find X's official launch which is happening in Paris on June 19th.
The tweet revealed an image of the Oppo Find X captioned "93.8% Screen-to-Body Ratio!" in bold. From the image alone, the sides appear to curve a bit towards the sides, but the real news here is the impressive near-zero bezel execution, eliminating all sorts of cameras and sensors on the front of the device. Some speculate that it will probably use some sort of pop-up camera mechanism similar to that of the Vivo NEX, another phone touting impressive screen to body ratio at 91.24%.
Official ads for Oppo's new flagship featured football superstar Neymar, which probably costed a fortune. Proof of Oppo's confidence in their latest flagship. All eyes will be on Paris, France tomorrow as the Chinese smartphone manufacturer reveal the specs of its latest showrunner.
Banggood.com
$557.99
1 new from $557.99
2 used from $349.00
Amazon.com
Last updated on 05/06/2019 23:18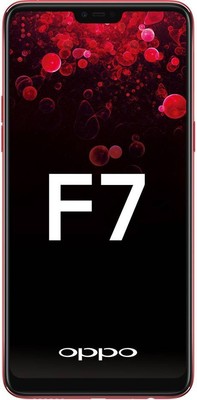 Ebay.com