Razer Phone 2: A Step in the Right Direction
Razer's latest phone adds significant upgrades that make it more appealing to the masses.
While the original Razer phone was meant exclusively for gamers, this year's iteration is a clear step towards the mass market. The first one came with a couple of trailblazing features but ultimately came up short no thanks to its unimpressive camera.
But while last year's model was kind of a mixed bag, the successor features some key upgrades that might just put it under the masses' radar.
The design is similar to last year's version as it still comes in a boxy frame with somewhat thick upper and bottom bezels (might have been done intently for the speakers) and decent screen-to-size ratio. It's now IP67 rated too, which is impressive since the speakers still retained that clear, crisp sound according to first-hand reviews (waterproofing usually results to mediocre speakers).
At 5.7 inches with a resolution of 2560 by 1440 combined with an industry-leading 120Hz refresh rate, the Razer Phone 2's screen is one of the best out there, especially for gaming. Colors pop out, motion is ultra-smooth, brightness levels have been upgraded by almost 50% with a maximum rating of 650 nits.
And speaking for gaming, expect better frames since the Razer 2 now comes with the latest Snapdragon 845 processor. Theoretically, you should also get better battery life since this SoC is optimized to perform better at a more efficient energy consumption. The Vapor Chamber technology helps cool the internals down which results to stable gaming performance without heating up the phone. This is the same cooling solution they use in their laptops.
The mirror black finish gives it a nice sexy polished look. There's also the Razer logo that lights up 16.8 million ways and can be customized according to the notification you want to view (red for email, blue for text, etc).
Lastly, the cameras have been upgraded to dual Sony lenses at 12 megapixels with optical image stabilization. The system combines a regular lens with a telephoto for better depth of focus results similar to what other manufacturers are doing.
Priced at $800, the Razer will be a tough sell since offerings like the Pocophone and OnePlus 6 pretty much redefined how much a flagship phone should be priced.
Still, the premium features that make the Razer Phone 2 stand out (120Hz screen and gamer-centric appeal) will help it carve its own niche in the market.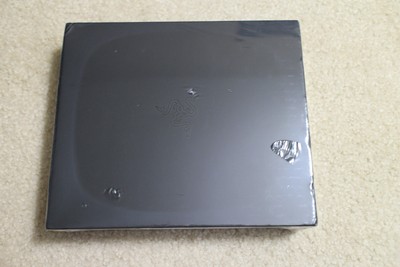 Ebay.com