New Leaks Reveal Price of Xiaomi Mi 9 and Mi 9 Explorer Edition
Xiaomi has attracted a lot of attention with the Mi 8 Explorer Edition with its transparent back cover. The company is also planning to continue with the Mi 9 Explorer Edition.
Xiaomi has already prepared for its first major presentation of the year, which was the chosen to show the world its new Mi 9, the first of the company's flagships that will arrive in 2019. The date for the official launch of Xiaomi Mi 9 is Wednesday, February 20. However, if more leaks continue to arrive, it is possible that much of the information about the new device will already be known on the day of the event in China.
The price of Mi 9 and Mi 9 Explorer Edition is the new information that can be added to the list of leaks. The Xiaomi Mi 9 base with 6GB of RAM and 64GB of internal storage will fetch ¥3,300 (approximately $490), while the Explorer edition will cost ¥6,000 (roughly $885). The Transparent edition, for its part, will reach ¥5,000 (~ $740). The other variants range from ¥3,500 to ¥3,700 (from ~$520 to ~545).
Transparent back cover
It is worth noting that the Mi 9 Transparent edition, according to the leak information, is different from the Explorer edition. Both will have 12GB of RAM, a 48MP main lens, and the rear transparent.
The Xiaomi Mi 8 Explorer Edition, which came out last year, had received a lot of attention with its transparent back surface, but the processor and motherboard that were under the transparent layer appeared to be 'fake.' The Xiaomi Mi 9 didn't last much longer, and the company is preparing to use the transparent back surface design on this phone.
Lei Jun, founder, and CEO of Xiaomi shared visuals of the Mi 9 Explorer Edition from the official Weibo account. In the transparent section of the Mi 9 Explorer Edition, which comes in a slightly different design from last year's electrical circuit design, a portion of the printed circuit board will appear, and this will still be a fake plastic. At the back of the phone will again include the Snapdragon logo and phrases such as MIUI, Super Mi, Mi Fans.
Banggood.com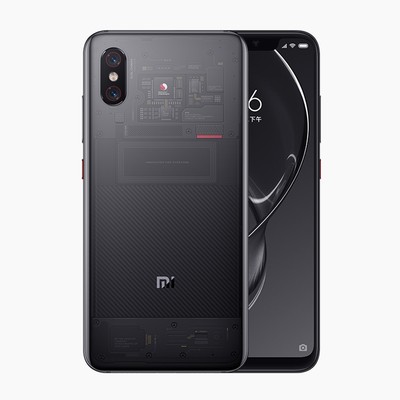 Ebay.com