ASUS Presents the VivoBook 14 X420 with Frameless Screen
VivoBook 14 X420 is a new ultralight laptop that ASUS promotes as 'frameless', which means that its screen bezels have been reduced.
ASUS follows the current trend of minimizing display frames for electronics products, and that includes their laptops. The presented remodeling of the VivoBook 14 laptop considerably reduces them compared to the previous model, which places the screen/front ratio at 87%, with 5.7 mm lateral margins. The laptop has a size of 322.4 mm × 210 mm × 17.7 mm with a weight of 1.4 kg, and comes with a plastic chassis in white with the top cover in black and white.
The frameless feature can be expected in the premium range, but ASUS surprised us to include it in mid-range equipment like VivoBook 14 X420. Lightweight and compact, the device weighs 1.4 kg and has a thickness of 17.7 mm, including a newly designed ErgoLift hinge that slightly tilts the keyboard to write more comfortably.
Its screen is a 14-inch diagonal IPS with native 1080p resolution. It uses Intel 8th-generation Core processors (i3-i5 or i7-8550U), with integrated Intel HD Graphics 620 graphics, 8 GB of DDR4-2133 memory and solid-state drives of up to 512 GB of capacity.
It can be configured with a Core i3-7020U, Core i3-8130U, Core i5-8250U or a Core i7-8550U, along with 4 or 8 GB of LPDDR3 memory at 2133 MHz. The storage amount goes from 128 GB up to 512 GB of SATA3 type.
Among its connectivity, we find several USB Type-C, USB 3.1 and USB 2.0 ports, HDMI video output, microSD card reader, Wi-Fi and Bluetooth 4.2. It has 2-watt stereo speakers, a digital matrix microphone and a webcam at the top of the screen.
It also offers optional premium features such as a backlit keyboard and a fingerprint reader. Its battery is of 38 Wh, with battery life until 11 hours and fast load until 60% in 49 minutes, according to the manufacturer.
ASUS VivoBook 14 X420 goes on sale before the end of the year, but the price is not reported yet.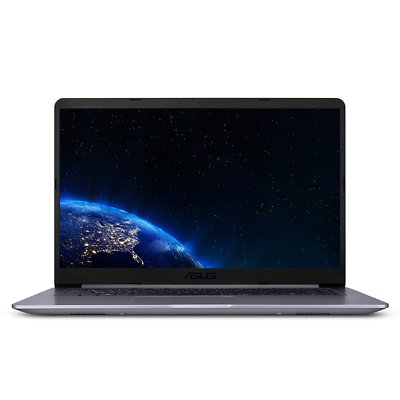 Ebay.com